Purchase directly here>>>Chandika Ayurveda Products
I was introduced to these formulas during my Panchakarma Technician and Marma Therapy training back in 2014.
These products smell AMAZING and can be used on a daily basis.

My current favorite is the Samadhi Travel Set Roll On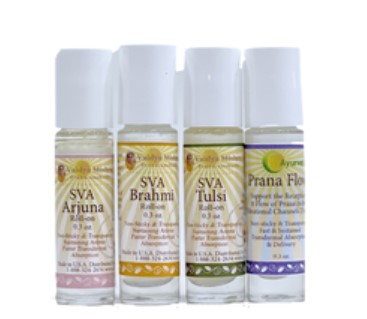 The Prana Flow also comes in a Transdermal creme formula.
Excellent for support during Pitta Season as it has a cooling,
minty feel once applied to skin.